Rent Disney Timeshare – Convenient and Affordable
Disney theme parks have timeshares on their properties. These same properties accommodate park owned hotels and other accommodations for tourists. For those who frequently visit either of the Disney theme parks, timeshares are an excellent way to save money and enjoy an otherwise expensive vacation at a more affordable price.
Timeshares are a great way to vacation for less money. In a timeshare, groups of people buy specific time periods from a resort property. Time periods usually are a week long and are sold in annual or biennial usage. Timeshare owners use the resort during the specific time they purchased. Occasionally it happens that owners of timeshares will not be able to use their investment during their purchased time. When this occurs, it is advantageous for all parties involved for the owner to rent out the property.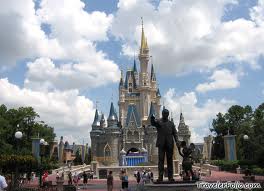 Renting a Timeshare for Your Vacation is ideal for anyone who has traveled to a Disney theme park. You know that it is very expensive to stay on the property itself. The hotel room that you stay is often very small in comparison to the price that is charged by the property. Many people do not realize that there is another, more affordable, way to enjoy the same or better accommodations!
Timeshare rentals are a great way to obtain better accommodations at a more reasonable price as timeshare owners often rent out their properties at a fraction of the cost. People can more easily afford to stay at resorts they otherwise would not be able to. Hotel rooms are typically a single room with beds. If you are lucky, there may be a small sofa or a chair to sit in tucked into the corner. Hotel bathrooms are small and often unpleasant to share when multiple people are staying in the same room. The rooms are just downright cramped and unpleasant with the more people you have in your party.
Timeshares are often the size of small condominiums. These properties usually include multiple bedrooms and bathrooms, separate living areas, and fully equipped kitchens. They are homes away from home. A fully equipped kitchen saves renters money since they have facilities to prepare their own food. This saves the hassle and cost of having to dine out for every meal.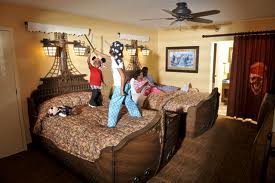 Other amenities often include access to the swimming pools, golf courses, private beaches, and tennis courts. Visitors who rent a timeshare at Disney find that the timeshares are on the property itself and within easy access of most attractions. Timeshares are also great for people with large parties as they allow everyone to stay together in the same accommodations without the chaos of coordinating multiple reservations.
If you rent Disney timeshares you will have all of the perks of staying in the theme park without the high cost of the property hotels. Often renters will be able to save between twenty five to forty percent of the going rate for similar accommodations. Timeshare rental gives vacationers the flexibility to try out multiple properties at the same destination without having the commitment of buying and staying at the same location year after year.
Renting Out Your Disney Timeshare
Timeshare rental is easy to accomplish for those looking to unload their empty accommodations. Often things come up beyond our control and we cannot take that planned vacation. When this happens, it is advantageous to the owner to rent a timeshare out to another person. Surprisingly, there are a lot of owners out there who do not know you can rent your timeshare to other parties. By renting timeshare, owners are afforded the opportunity to cover some of their losses for not using the property! A third party can even facilitate the transaction between you and the potential renter, handling the paperwork and finances, so you do not have to.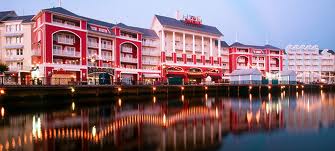 Disney parks are very popular and if you rent Disney timeshare out, you can easily recoup the money you would have lost if the timeshare had sat empty. Timeshares, like goods in the marketplace, follow the supply and demand principle. It is advantageous, if you are renting out your timeshare, to check the market rates of other similar timeshares and rentals to ensure that you are asking a fair price. This can be done by calling up the resort or even just checking out the prices online. Most times, owners can negotiate the prices with potential renters and be selective about who they rent to.
Timeshare owners also have the comfort of knowing that the renters have to provide a credit card number with the resort prior to their stay. This offers piece of mind in that owners do not have to worry liability for any damage caused by the renter during their stay. Extra money earned through rental can be put towards the annual expenses that timeshares incur such as maintenance fees and taxes. If you are thinking of selling your timeshare in the future, renting out your timeshare is an excellent way to get people interested in the property. This gives potential buyers the opportunity to stay in the timeshare and, essentially, try out the property before buying.